Originally from Venezuela, Dr. Alfonso obtained his Doctor of Dental Surgery degree, DDS in 2003 (UGMA). His interest in orthodontics turned into a passion for providing stunning smiles and watching the impact of such changes in the patient's confidence and self-esteem. He then received his Diploma in the Specialty of Orthodontics and Maxillofacial Orthopedics in 2006 from the Technological University of Mexico, (UNITEC). Dr. Alfonso then returned to his home country, Venezuela to devote himself to private practice and in 2014 Dr. Alfonso and his family decided to relocate to the US to start a Fellowship in Orthodontics at the University of Florida in Gainesville, where he got the chance to update his knowledge and experience in new techniques and technologies like the use of Clear Aligner Therapy and the use of Cone Beam Computed Tomography in surgical planning of patients needing Orthognathic surgeries.
Dr. Emmanuel
In 2016 Dr. Alfonso was accepted into the Orthodontic Residency Program at UF and in 2018 obtained his second Certificate in Orthodontics.
The journey continued to San Antonio where along with his wife, Angie, and their sons Juan Pablo and Mateo, they found an amazing city that provides countless opportunities to explore and enjoy a family-friendly environment with great people waiting to welcome them. When Dr. A. has some free time outside of the office, he and his wife are finding outdoor activities to drain JP's and Mateo's endless energy.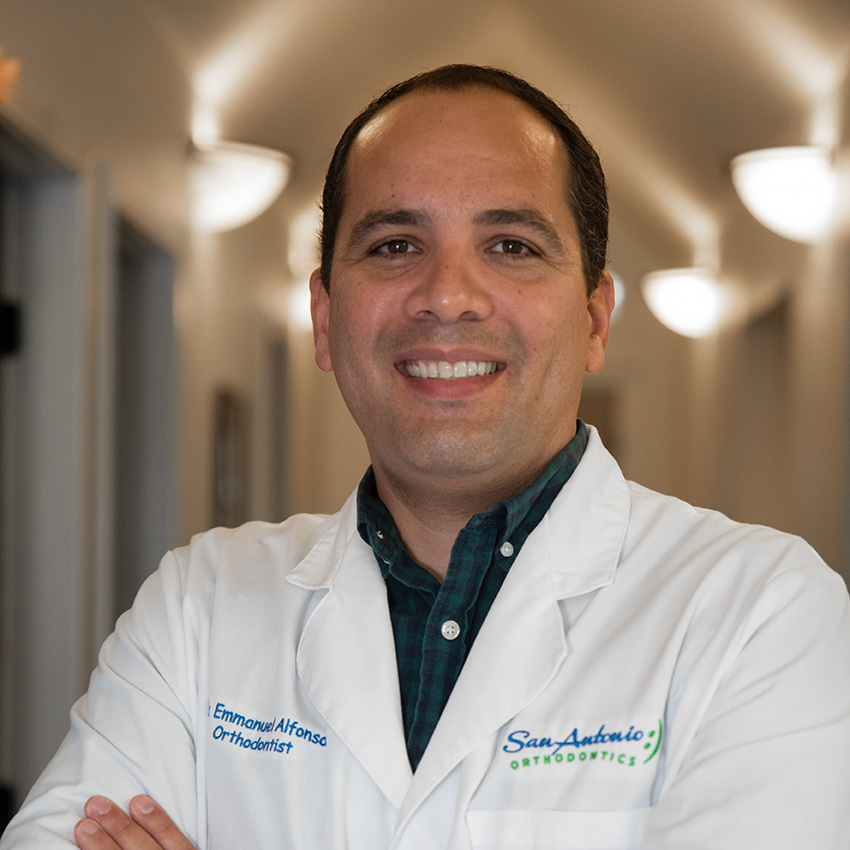 Alfonso
Visit
Visit Your
Pleasanton Orthodontist Today!
If you're interested in visiting your orthodontist in Pleasanton, we encourage you to contact us or fill our our easy online appointment request form. We're looking forward to hearing from you!