Finding the correct option to align or correct your teeth can be difficult due to the variety of orthodontic choices there are available. Metal braces are the traditional option and have proven their effectiveness even in the ever-evolving field of dentistry.
Metal
What Are Metal Braces
and How Do They Work?
Metal braces are the traditional orthodontic option for tooth straightening and correcting. Since they are set in the mouth for a long duration of time, metal braces are usually made of materials that provide sufficient strength and resistance to corrosion, commonly stainless steel or titanium alloys.
Braces contain specialized slots on the teeth that allow the orthodontic wire to pass through. The type and thickness of orthodontic wire determine the amount of force exerted on the teeth. This force is what moves the teeth into their proper position. The process of straightening the teeth with metal braces is incremental. At an appointment every two or three weeks, the braces are reset to slowly move the teeth without causing severe damage to the mouth and gums.
Braces
Pros
Pros and Cons
of Metal Braces:
Pros:
They're more effective in treating extreme overcrowding.

 Metal braces apply a stronger force than other options like ceramic braces or Invisalign making them more effective in straightening teeth.

They're more affordable than other options. Metal braces are the most affordable orthodontic treatment option.
They allow more correctional control. They give your orthodontists the control they need to move your teeth in small increments compared to other orthodontic treatments.
They won't get misplaced. Unlike Invisalign aligners, it is impossible to misplace metal braces. Once they are set in your mouth, they aren't moving unless the doctor needs them to.
Cons:
They have a generally unliked metal appearance. The use of metal braces has generally been on the decline because of their unaesthetic metal appearance. In recent years, however, optional colors have helped reverse that decline.
They restrict certain foods. The treatment brackets and wires require no gum chewing and a restricted food list so they don't pop off.
Cons
Who Should Use
Metal Braces?
Metal braces are easily adjusted making them suitable for people of all ages. The teeth of children are constantly growing and moving which makes it unsuitable to use other options like aligners. Metal braces can be adjusted to accommodate for growth and keep teeth straightening on track. Metal braces are also suitable for adults because they provide fast and efficient adjustments.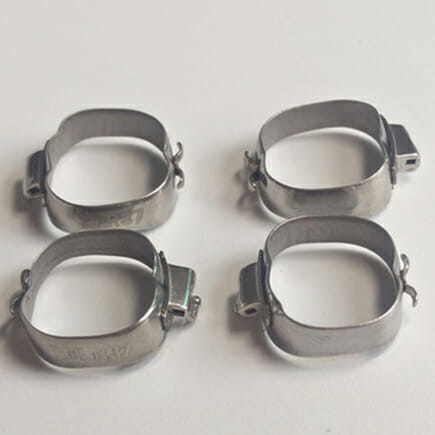 Cost of
Metal Braces
Metal braces are the least expensive treatment option. On average in the US, Metal braces cost around 3,000 to 6,000 dollars. This compares to about 4,000 to 8,000 for ceramic braces or 3,000 to 8,000 for Invisalign aligners. Dental discount plans can save from 20% up to 50% off the total cost.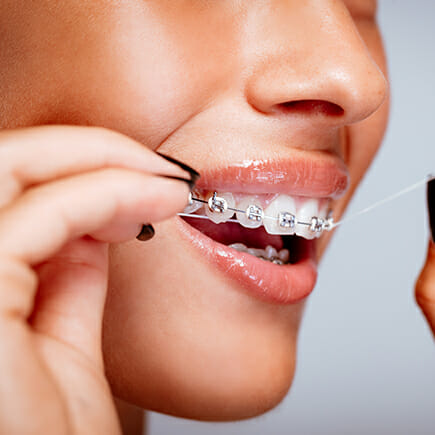 In Summary
Metal braces are an excellent option despite their minor aesthetic setback.
As the most affordable option compared to ceramic braces and Invisalign, metal braces can save you the most money for the best smile. They are also the most durable and reliable option.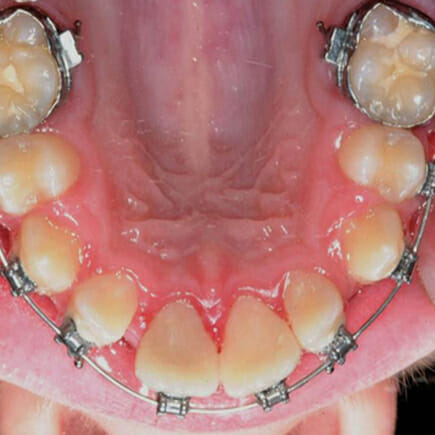 Appointment
Schedule an
Appointment Today
Contact us to schedule an appointment and find out more about the options available to you. You may also call (210) – 543 – 8000 for our Potranco Rd/Pleasanton Office. San Antonio Orthodontics looks forward to seeing you at your next appointment!